Great Big World Album Download
$10.00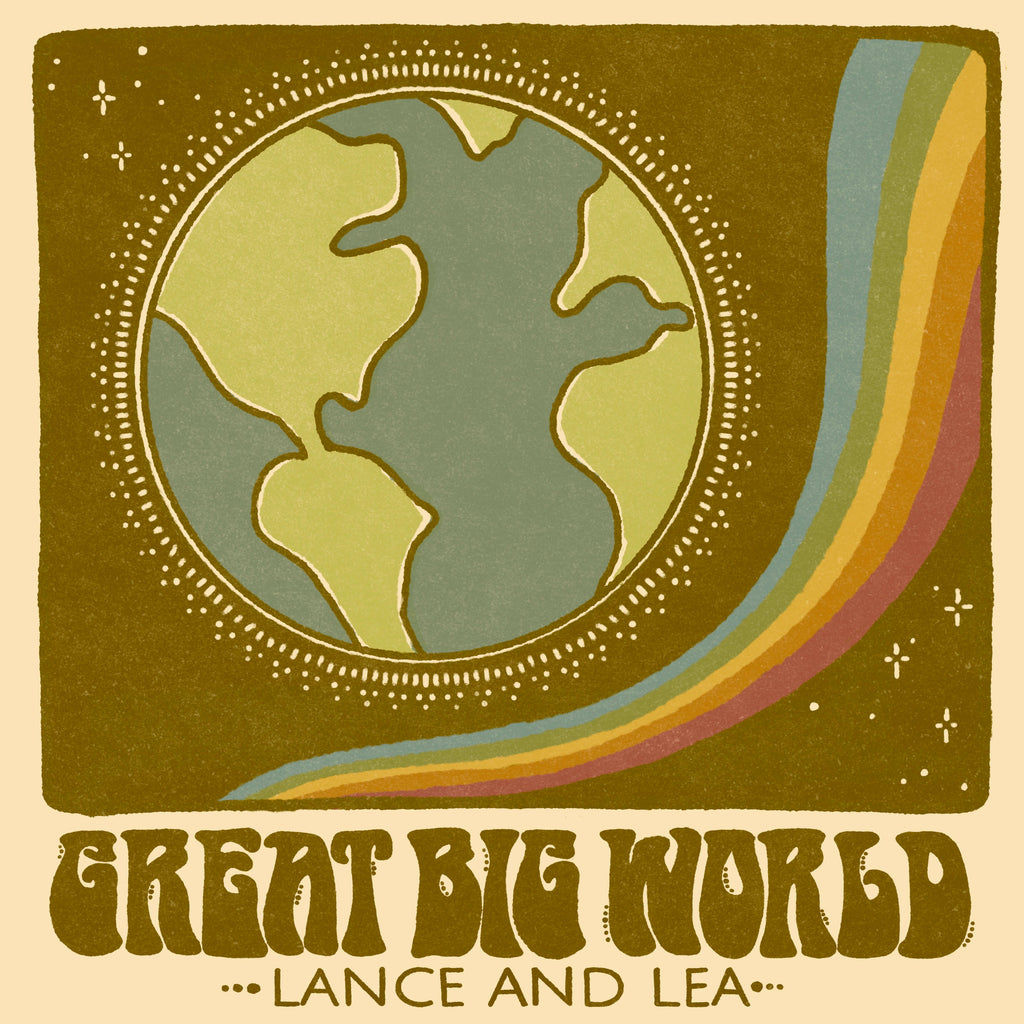 The fan funded 3rd studio album titled "Great Big World" recorded in East Nashville is now available for download.
Described by fans as "A beautiful medicine anthem for the world" the record was a joyful collaboration between us and our producer Evan Sieling.  This record will take you on a journey from deeply personal songs and experiences to light-hearted moments of celebration and love.  New instrumentation not on previous albums including steel guitar, piano, mellotron and much more can be heard throughout.

This album is a dream come true for us and we hope you love it as much as we do :)
Track listing:

1. Great Big World
2. Love You Somehow
3. Miss Me When I'm Gone
4. In Our Hearts
5. Julie
6. Play With My Heart
7. Getting Over You
8. Dream Loud
9. We Belong Together
10. Part Of You Lives On In Me
11. It's Time To Move On
Includes:
11 Tracks High Quality Download
Once purchase is complete, you will be taken to a download page.  You
will also receive an email with a link to access your downloadable
songs.
Track listing and song previews below:
Please contact info@thelanceandleashop.com if you have any questions or concerns.
We're very happy to help!
-Lance and Lea
Great Big World Album Download
Great Big World Album Download
Description

The fan funded 3rd studio album titled "Great Big World" recorded in East Nashville is now available for download.

Described by fans as "A beautiful medicine anthem for the world" the record was a joyful collaboration between us and our producer Evan Sieling.  This record will take you on a journey from deeply personal songs and experiences to light-hearted moments of celebration and love.  New instrumentation not on previous albums including steel guitar, piano, mellotron and much more can be heard throughout.


This album is a dream come true for us and we hope you love it as much as we do :)

Track listing:


1. Great Big World
2. Love You Somehow
3. Miss Me When I'm Gone
4. In Our Hearts
5. Julie
6. Play With My Heart
7. Getting Over You
8. Dream Loud
9. We Belong Together
10. Part Of You Lives On In Me
11. It's Time To Move On

 

Includes:

11 Tracks High Quality Download

 

Once purchase is complete, you will be taken to a download page.  You
will also receive an email with a link to access your downloadable
songs.

 

Track listing and song previews below:

 

Please contact info@thelanceandleashop.com if you have any questions or concerns.

We're very happy to help!

-Lance and Lea