Signed CD + Self-Titled Album Download Bundle
$20.00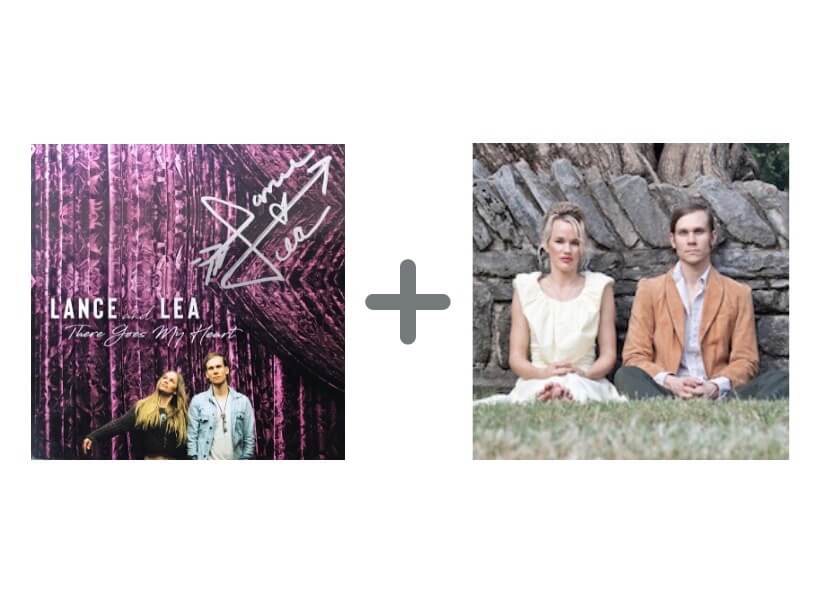 Grab A Signed Copy Of The Brand New There Goes My Heart Album And Get A Super Digital Download Of The 2013 Lance and Lea Self-Titled Album!
Download includes a zip file full of love!
7 Tracks High Quality Download
MP3 files
WAV files
Album cover picture
Digital Lyric Booklet
Once purchase is complete, you will be taken to a download page.  You
will also receive an email with a link to access your downloadable
songs.
*Bundle includes signed There Goes My Heart CD and a digital download of the 2013 self-titled EP.
Track listing and song previews below:
Signed CD + Self-Titled Album Download Bundle
Signed CD + Self-Titled Album Download Bundle
Description

Grab A Signed Copy Of The Brand New There Goes My Heart Album And Get A Super Digital Download Of The 2013 Lance and Lea Self-Titled Album!

Download includes a zip file full of love!

7 Tracks High Quality Download
MP3 files
WAV files
Album cover picture
Digital Lyric Booklet

Once purchase is complete, you will be taken to a download page.  You
will also receive an email with a link to access your downloadable
songs.

 

*Bundle includes signed There Goes My Heart CD and a digital download of the 2013 self-titled EP.

 

Track listing and song previews below: