Songs From The Road CD
$18.00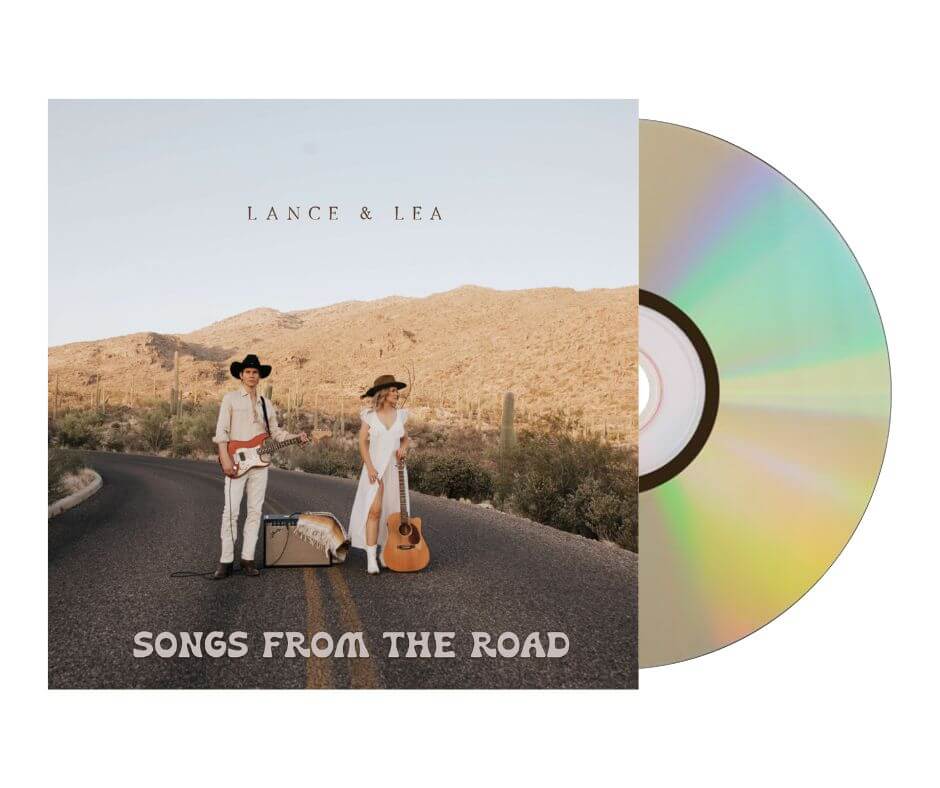 The fan funded 4th studio album titled "Songs From The Road" is now available!
In the Summer of 2021 we embarked on a four month long, 80 date tour all over the US in our vintage RV aka "The Honeybee." We traveled through 38 states and over 24,000 miles spreading love and live music.  It was truly the greatest adventure of our lives!  
This is a collection of songs that were written, recorded and inspired by the road.
Track listing:

1. Texas Tonight
2. Tumbleweed
3. Takes My Breath Away
4. 24,000 Miles
5. My Friend
6. Ego
7. Wildflower
8. Stormy Weather
9. So Far So Good


 Song preview below:
Please contact info@thelanceandleashop.com if you have any questions or concerns.
We're very happy to help!

-Lance and Lea
Songs From The Road CD
Description

The fan funded 4th studio album titled "Songs From The Road" is now available!

In the Summer of 2021 we embarked on a four month long, 80 date tour all over the US in our vintage RV aka "The Honeybee." We traveled through 38 states and over 24,000 miles spreading love and live music.  It was truly the greatest adventure of our lives!  

This is a collection of songs that were written, recorded and inspired by the road.

Track listing:


1. Texas Tonight
2. Tumbleweed
3. Takes My Breath Away
4. 24,000 Miles
5. My Friend
6. Ego
7. Wildflower
8. Stormy Weather
9. So Far So Good



 Song preview below:

 

Please contact info@thelanceandleashop.com if you have any questions or concerns.

We're very happy to help!

-Lance and Lea