Great Big World Vinyl - Signed
$40.00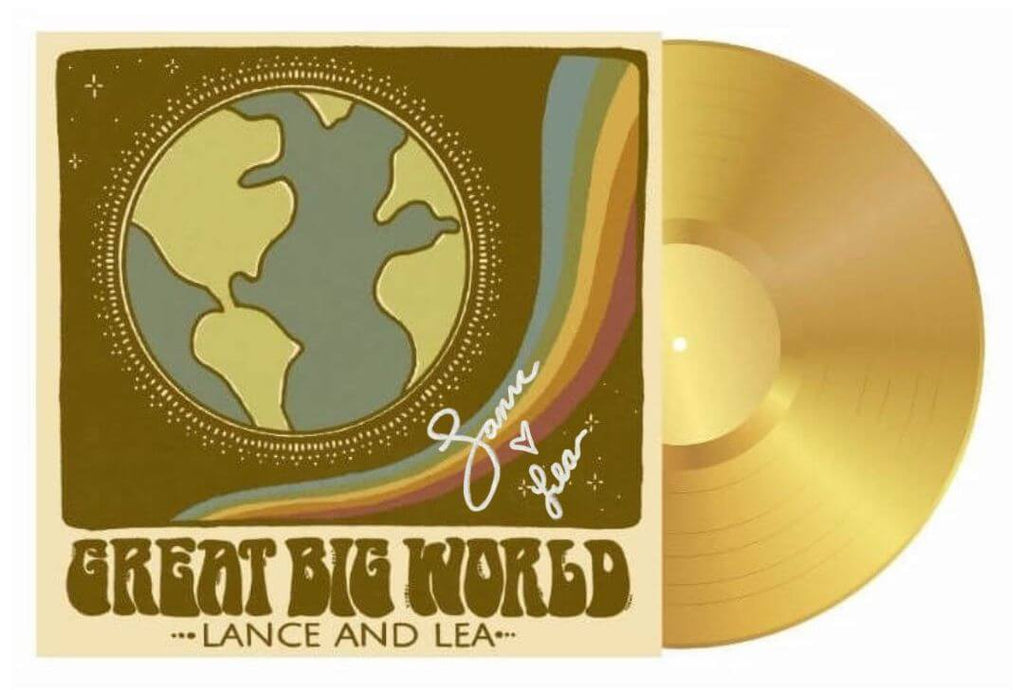 Get the album Great Big World on Limited Edition Gold Vinyl now!
12" Full Color Vinyl Jacket
Includes digital download of the album 
Track listing:

1. Great Big World
2. Love You Somehow
3. Miss Me When I'm Gone
4. In Our Hearts
5. Julie
6. Play With My Heart
7. Getting Over You
8. Dream Loud
9. We Belong Together
10. Part Of You Lives On In Me
11. It's Time To Move On
Produced and mixed by Evan Sieling.
Co-produced by Lance & Lea
Mastered by Richard Dodd
Recorded in East Nashville
Written by Lance and Lea
Track listing and song preview below: 
Please contact info@thelanceandleashop.com if you have any questions or concerns.
We're very happy to help!

-Lance and Lea
Great Big World Vinyl - Signed
Great Big World Vinyl - Signed
Description

Get the album Great Big World on Limited Edition Gold Vinyl now!

12" Full Color Vinyl Jacket

Includes digital download of the album 

 

Track listing:


1. Great Big World
2. Love You Somehow
3. Miss Me When I'm Gone
4. In Our Hearts
5. Julie
6. Play With My Heart
7. Getting Over You
8. Dream Loud
9. We Belong Together
10. Part Of You Lives On In Me
11. It's Time To Move On

Produced and mixed by Evan Sieling.

Co-produced by Lance & Lea
Mastered by Richard Dodd
Recorded in East Nashville

Written by Lance and Lea

 

Track listing and song preview below: 




Please contact info@thelanceandleashop.com if you have any questions or concerns.

We're very happy to help!

-Lance and Lea